Sunday, June 30, 2013


Wait until you see what artist Nick Cave has done with buttons in his exhibition at The Denver Art Museum!
Posted by

Laurie
at 6:38 PM
10 comments

Sunday, June 16, 2013


About a week ago, I was in a thrift shop that opened in my area. I caught a glimpse of a worn plastic bag filled with buttons at the back of a shelf.
I tried to ignore it since my button collecting has gotten out of hand. Needless to say, it didn't work. I picked up the bag and it was only $2.50. I could see that most of the buttons were still on the cards but couldn't tell much about them because it was tightly taped shut. I made my purchase and when I opened the bag, I was surprised! Here are some of my finds:
These are my favorite! They were made in Western Germany and cost 25 cents. The color is watermelon pink with a tiny bit of gold trim.

Mother of Pearl buttons

There was several loose Mother of Pearl buttons. I wanted you to see the backs of them as well as the front. Each back is a different color since they are made from shells.
It goes without saying that I'm happy that I invested $2.50 for these beautiful vintage buttons.
Posted by

Sharon
at 12:12 PM
8 comments

Friday, June 14, 2013
Look at this exquisite button!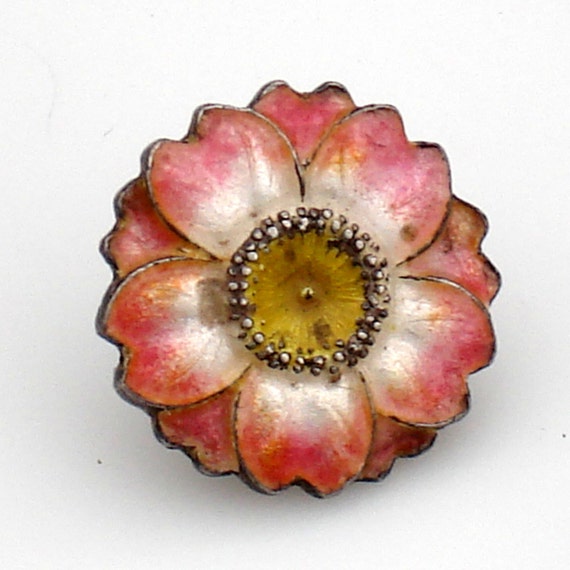 It is a Japanese enamel button and costs a pretty penny.

You may find it here: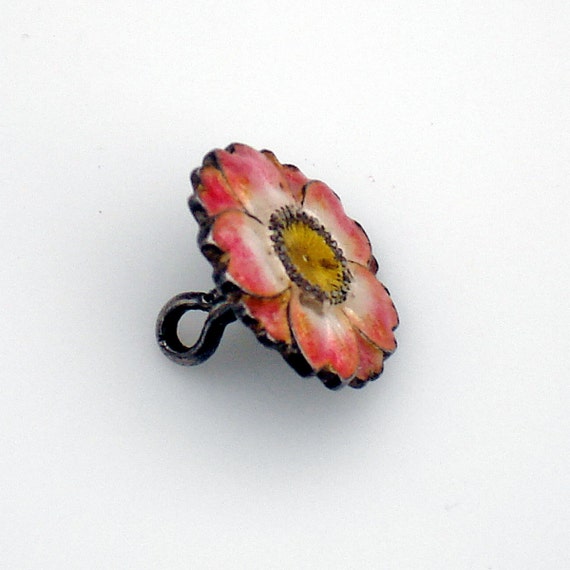 Posted by

autena
at 3:09 PM
9 comments